Marrakech Al Desierto offers you the best 3 days tour from fes to sahara desert to have a best experience in Morocco.
3 DAYS TOUR FROM FES TO SAHARA DESERT & BACK TO FES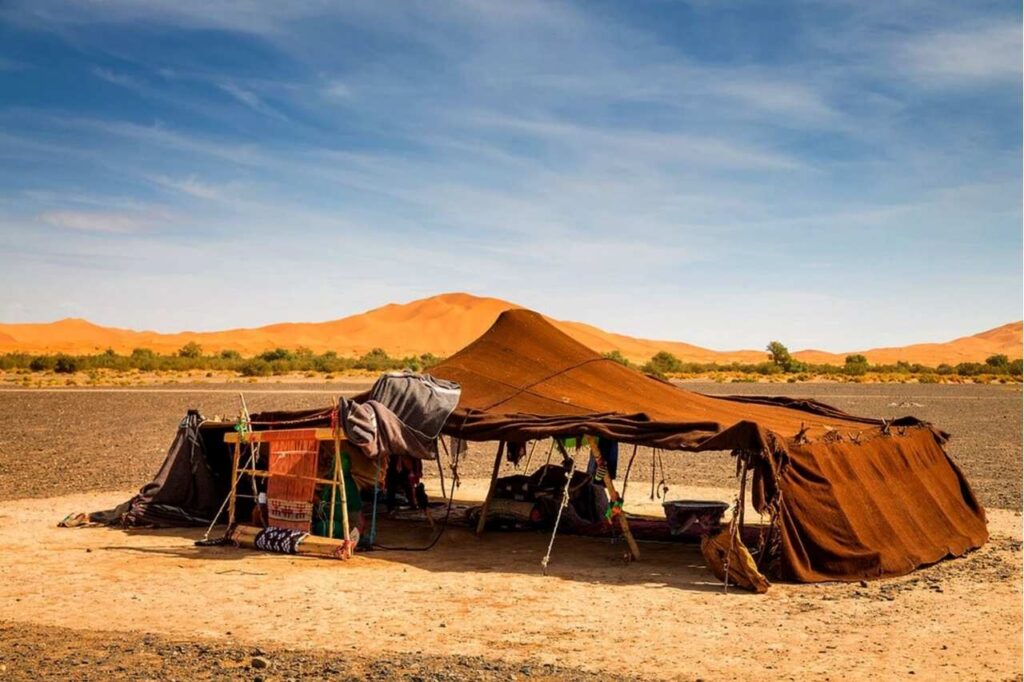 This 3 days tour from Fes to Marrakech via desert via will start from your hotel/riad in Fes where our driver/ guide will pick you up towards Merzouga passing through the most beautiful town of Ifrane and a stop to see barber apes in the cedar forest of Azrou and ziz valley ending the first day at the Sahara desert to spend an amazing night with local nomads. you have 2 night in the desert  it allowes you to discover its tiny villages such as Khamlia(home of black musicians), visit a nomad family, and explore fossil sites. Hurry up to book your seat in this 3D / 2N Sahara trip from Fes to Merzouga and Erg Chebbi Dunes. 
ITINERARY OF 3 DAYS TOUR FROM FES TO MARRAKECH VIA DESERT
Day 1 : Fes - Middle Atlas - Merzouga Desert - Camel trek and overnight in the Berber tent
Your driver will picks you up from your accommodation at 08:00 then you leave Fez towards T sahara desert , passing through Ifrane which is known as small switzerland of Morocco, built by the French in the 1930's with Swiss village style ,we following to the middle atlas mountains  to Azrou -Berber village in the largest cedar forest in Moroccowhere we will make a stop for a rest and enjoying the beautiful tallest forest with its barbary apes . Then we visit city of Midelt famous for its minerals and cool weather in summer time. We'll travel along Ziz Valley, then we visit Erfoud and its fossils products. In Rissani we can visit local souk and have Berber pizza. Later we arrive to Merzouga desert and we stay this night in in the luxury camp to e,joy a wonderfull night with nomads musical and sleeping under tent of out under starry sky.
Day2: Full day in Merzouga to explore the Desert Area
Today, we will have the full day to exploring the desert area and having less-hours of driving. You'll initially learn about the unique system of irrigation known as "Khettaras" through which water is conveyed from far distances by digging a chain of wells that are interconnected with an underground channel. Drive through the village of Merzouga to the Khamlia Village. ( Gnawaa the black slaves) which is resided by a tribe who were brought as slaves from the Sub-Sahara lands and  they are known for the Gnawa Music, which they perform to the guest-visitors as a way to gain a source of income.
Have a complete tour around the sand dunefield of Erg Chebbi while including many short breaks for taking pictures. You'll visit a local nomad family so that you can learn about their unique lifestyle while sharing a mint tea with them. After lunch, you'll drive back to your hotel/Riad by the sand dunes where you can relax & chill out to get prepared for the next day's adventure.
Day 3 : Sahara Desert - Middle Atlas Mountains - Fes
3 days itinerary Tour from Fes to Sahara desert  continue to in morning wake up early to enjoy the sunrise on the top of the dune in the Sahara Desert then have your breakfast and shower. After these beautiful moments, you will ride your camel back to the hotel. Later on, we transfer you to Fez, drop off in Fes in your address your provided earlier then your 3 days tour from fes comes to the end.
FEEL FREE TO CONTACT US IF YOU NEED TO MODEFY THE TOUR FOR YOU