5 Days Tour To Chefchaouen & Imperial Cities From Tangier
Marrakech Al Desierto offers you the best  5 days tour to Chefchaouen & imperial cities from Tanger to have a best experience in Morocco
5 DAYS TOUR TO CHEFCHAOUEN & IMPERIAL CITIES FROM TANGER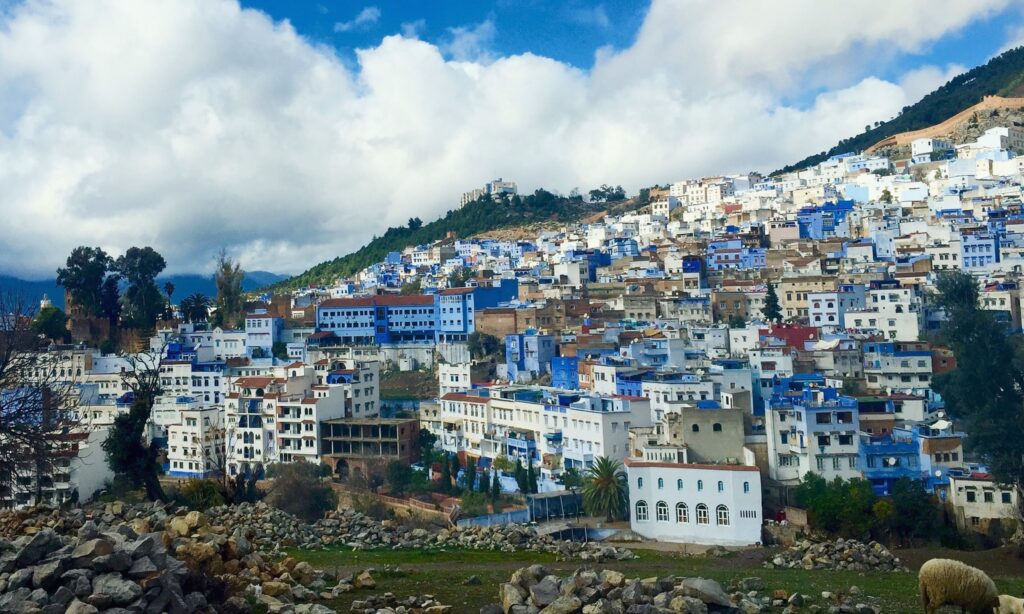 5 day northern and imperial cities tour from Tangier to explore different parts of Morocco, Tangier and its amazing caves, Chefchaouen the pearl of the north and the blue picturesque streets, Meknes and its beautiful gates and great walls, and Fes, Morocco's oldest imperial city and cultural and spiritual capital with its labyrinth markets. This tour also takes you to a region that is still relatively unknown to the Moroccan kingdom, where the Andalusian influence can still be felt in the small villages of the Eastern Rif.
ITINERARY OF 5 DAYS TOUR TO CHEFCHAOUEN & IMPERIAL CITIES FROM TANGER
Day 1 : - Tangier - Chefchaouen
We will meet you in the port or your hotel and we travel to the small fortress town called Chefchaouen. Its buildings and houses are all painted in blue and white and it is one of the most beautiful towns in Rif mountains. You will have free time to explore Chefchaouen by yourself. We spend this night in local riad in medina.
Day 2: Chefchaouen – Volubilis – Meknes – Fes
After a hearty breakfast, we continue on our way to Volubilis, passing through Ouazan and other Rif villages. We'll visit Volubilis to see the Roman ruins and learn about Moroccan history. Continuing on to Meknes, we'll eat lunch and explore the historical walls of the medina, as well as Bab el Mansour and the Moulay Ismail shrine. We'll leave later in the afternoon for Fes, where we'll spend the night.
In the morning we will visit the Medina (Old Town) and its streets. This includes visits to the Jewish quarter and the country's largest royal palace. Next, visit the famous leather tanning factory and the Kurauin Mosque, the first university in the world. After lunch, enjoy stunning panoramic views of the city and enjoy the complimentary program. We will stay overnight at a local hotel in Fez.
Day 4: Fes – Rabat – Casablanca
Fes is divided into three distinct sections: Fes el Bali (a UNESCO World Heritage Site) with over 9000 narrow streets and alleys fortified by a large wall, Fes-Jdid (home of the Jewish quarter), and the "Ville Nouvelle" (the newest sector of Fez created during the French occupation). We'll drive to Rabat and then Casablanca later in the day.
Day 5: Casablanca – Assilah – Tangier
Today, we'll travel from Casablanca to Assilah and then to Tangier, where our tour will come to an end.
FEEL FREE TO CONTACT US IF YOU NEED TO MODEFY THE TOUR FOR YOU