Marrakech Al Desierto offers you the best Casablanca to have your best experience in Morocco
Marrakech Al Desierto  organize comfortable private , guided and everyday Casablanca tours. We offer also popular desert excursions with professional guides from Casablanca, experienced drivers and knowledge managers who recommendad and design your custom Morocco trip depends on your mood, budget and travel ideas.
Once you decide to visit Morocco and explore Sahara desert, once you find yourself keen to experience nearby destination around Casablanca for popular tours , please contact us ASAP to get the best price.
Your Morocco Vacation, Your Choice! Private travel is a wonderful way to explore new destinations and discover Morocco. Most of adventures are best enjoyed with your own private or group – whether you prefer to customize one of our already established tours or let us create a new exclusive Moroccan adventure, tailor-made to your specific wishes.
MOST POPULAR TOURS FROM CASABLANCA
Our purpose is to make you discover the best of Morocco at your own pace. Our Casablanca excursions will make your travelers' dream come true. We promise that your journey to Morocco will be one of your treasure for a lifetime.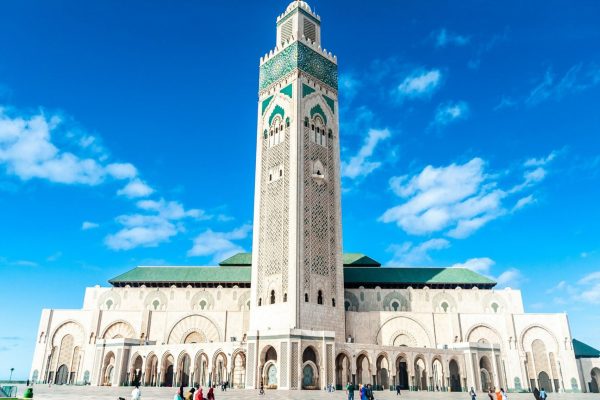 travel starts from Casablanca, to Meknes, and then to Fes the oldest imperial city and the cultural and spiritual capital of Morocco to the capital of Morocco (Rabat) to explore its Royal tombs, cultural sights and Palaces.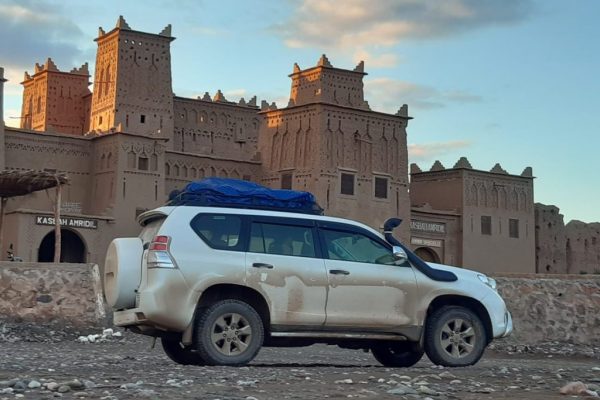 Explore Imperial cities starting from Fes and Marrakech and enjoy the colorful souks/markets, go through the most attractive imperial cities of Fes, Meknes, Rabat and Marrakech. Explore the desert and Sahara dunes, ride camels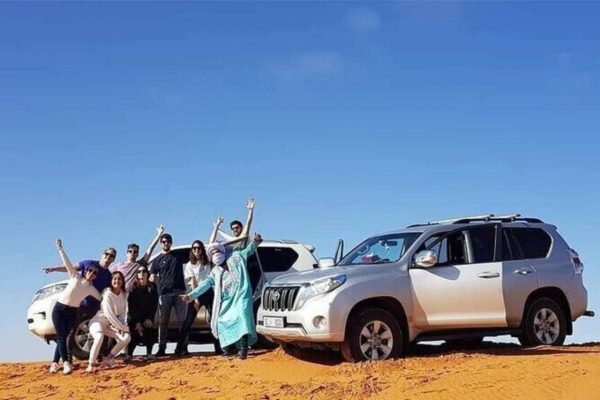 This tour will allow you to explore the great south with a combination of the Sahara desert , high atlas mountains and the Berber villages, It will give you a great experience of the Moroccan life style ,the Nomad and it's culture , be prepared for an extraordinary Sahara Adventure experience.
Shared Group Tours From Casablanca
Providing Morocco shared Group Tours from Casablanca that will allow organizing your Morocco Trip starting from Casablanca and meeting new people and sharing travel experiences within a small group tour from Casablanca. Enjoying our highly valued service with budget price, all our Casablanca Shared Group Desert tours & Day Tours are Available Everyday from Casablanca including Trips to the Sahara desert and imperial cities from Casablanca & One Day Casablanca tours. We will take care and arrange your Shared Group tours, along with your accommodation and do everything according to your travel wishes and need. Here Is the Best & Recommended Shared Group Sahara Desert & imperial cities Tours from Casablanca, as well Shared tours for Students, Couples, Family with Kids. Choose from Our list above your budget shared tours from Casablanca.
Private Morocco Tours From Casablanca
Best Private Casablanca Tours Itineraries where you can have a Large choice of Private Tours from Casablanca to Sahara Desert & imperial cities Including tours from 3 or 4  and up Days Morocco Private Luxury tours to visit the Sahara Desert and get to Fez or Chefchaoune in a Private Guided Package tour. all Our Private  tours from Casablanca are designed for tourists who want to explore the beauty of our country.